Key Stock Indexes, Markets Briefing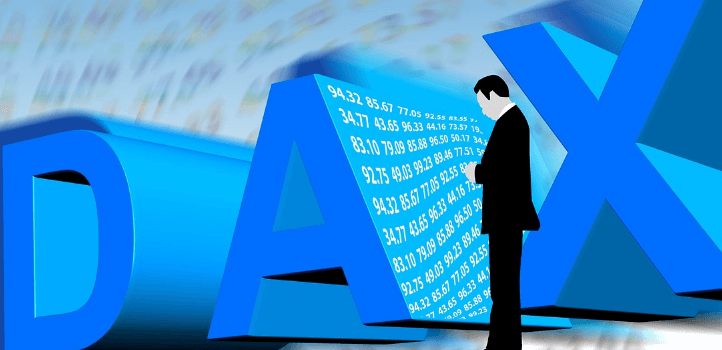 Minutes from the March 14-15 FOMC Meeting released on Wednesday 5 April, 2017 stated the Federal Reserve is likely to start winding down its USD4 trillion balance sheet later this year, a move that could unsettle financial markets and the economy. Two rate hikes in 2017 were confirmed.
DJIA at 20648.15, -0.20 percent rose to 20887 Wednesday before closing at 20648. It is trying to move above 20800, and hold. Broadly look at the 20980-20400 range to hold near term. Currently, sideways movement is expected.
DAX at 12217.54, -0.53 percent is trading above 1st support near 12200, if it holds may see a bounce towards 12400-12500, else a dip to 12100-12050 is possible next. Resistance on the 3-day candle indicates a sharp dip near term.
Nikkei at 18597.51, -1.40 percent showed its first break out on the Southside from its broad sideways consolidation since 16 December. Should the index sustains below 18600, then see a fall towards 18200 ahead.
Shanghai at 3276.99, +0.20 percent rose sharply nearing 1st resistance near 3300, it may come off from 3300 near term.
Nifty at 9265.15, +0.30 percent is rising as expected and could test 9280-9300 in the next several sessions.

Gold, silver, copper, and crude oil market
Gold at 1253, and Silver at 18.27 are flat, predicted continue for a while. Buyers are taking every dip as a further opportunity for buying.
Copper at 2.65 near term and holds, with a bounce to the interim resistance 2.70-72. Medium term 2.55-57 are strong support, and the chances of a close above 2.70 is increased.
Brent Crude at 52.82, and WTI Crude Oil at 50.86 have fallen from resistance marks 53.45 and 51.70. The trend is Bearish in the near to medium term. Any corrective bounce may face selling pressure.