Strengthening Global Economy Reduces U.S. Trade Deficit

February saw a sharp drop in the U.S. trade deficit compared with January in response to a strengthening of the global economy, and demand for American-made goods increased. This drop has pleased economists as it amounted to $1 billion more than they predicted. As shoppers in other countries purchased more American-made goods it caused U.S. exports to increase.
Reducing the trade deficit is high on the list of the Trump administration's goals, but this recent drop cannot be attributed to anything done by the Trump administration as import / export decisions are made months ahead.
Trump signed two executive orders related to trade recently. One was to order government to compile a report on bilateral trade deficits between the U.S. and other countries and the other was to order government to increase enforcement of existing measures against unfair trade practices, including dumping.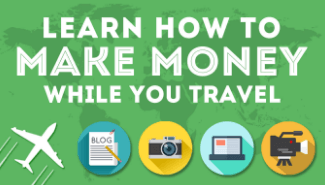 Trump has expressed his anger to Chinese leaders over the U.S. trade deficit with their country, and in particular their trade policies which he sees as being unfair and contributing to the deficit. He indicated that he would be discussing ways to reduce that deficit with China. Despite Trump's vow to improve the deficit, economists are predicting that it will not be an easy task to change the long-standing trade pattern between China and the U.S.
Economists and those advocating free trade are concerned that Trump's determination to implement stronger trade protection measures could result in a backlash from some countries that could ultimately result in a global trade war that will adversely affect U.S. exports.
February's drop in trade deficit between the U.S. and China brought it down to $23 billion and imported goods from China fell by $8.6 billion, a record figure, but economists are saying that these figures have nothing to do with the Trump administration as this is a trend for China that may be due to a significant national holiday being celebrated in January.